Today, a wonderful dish from south of France : la Pissaladière.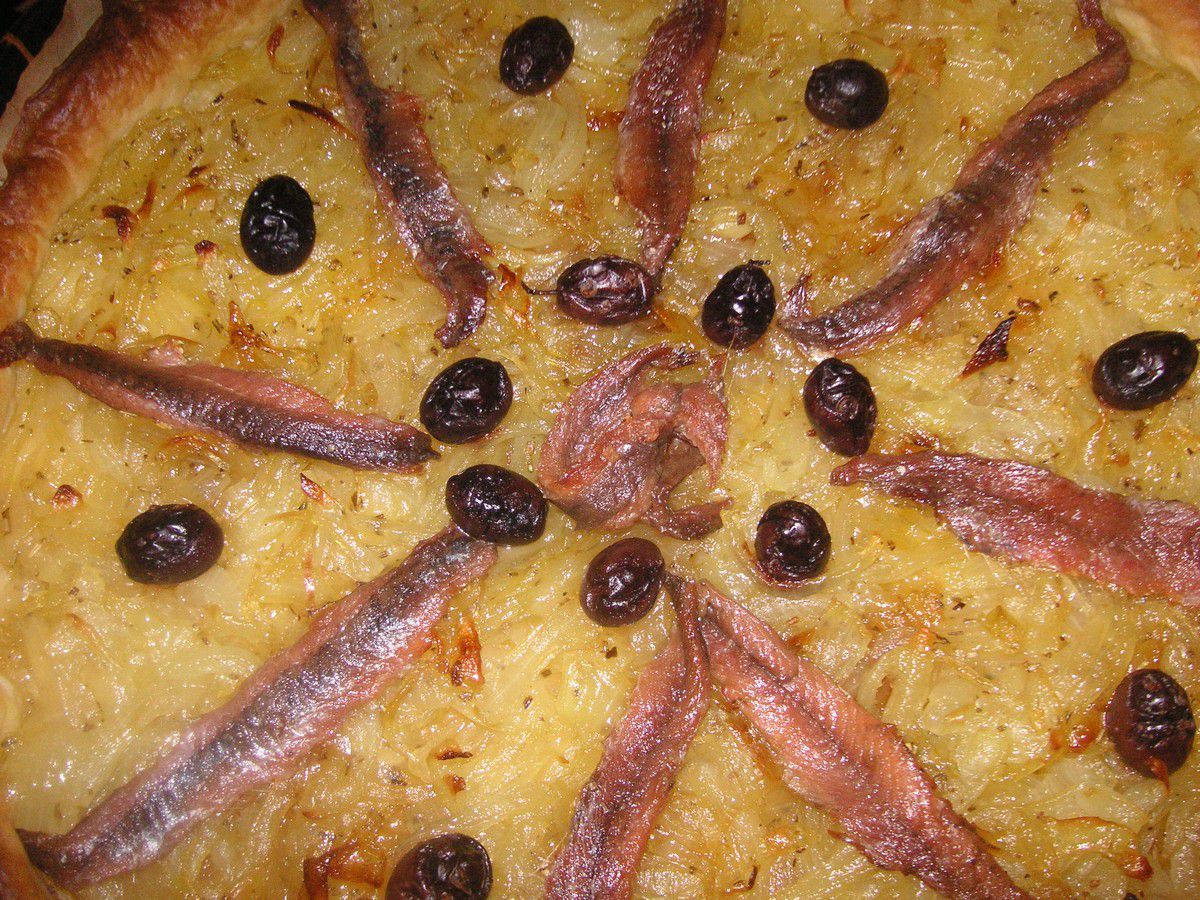 Prep time : 45 min.
Ingredients (4~6 persons):
- 400g bread dough
- 1kg sliced onions
- 300g anchovies
- 15 black olives
- 2 tablespoon sugar
- chopped thyme
- chopped garlic
- pepper
- 5 tablespoon olive oil
1) Heat oil in a deep, large stove. Then add onions, thyme, garlic, pepper and sugar when oil is hot. You want onions to be tender and just golden. Don't put salt because of anchovies.
2) Roll out the dough on a greased baking tray while you preheat oven to 220°C (420°F).
3) Spread filling over dough. Put olives and anchovies on top of that. Bake pissaladière until crust is cooked (crisp and golden). You can either serve it warm or cold.